TECLINE CANARIAS – TRY BEFORE YOU BUY
TECLINE ACADEMY IN TENERIFE
Choosing the right equipment setup can generate many questions. Testing different solutions in real conditions is the most reliable way to make 100% correct decision. More and more dive-shops give that opportunity to customers. TecLine Dealers often combine such demo-sessions with extra workshops. It brings additional dive-gear knowledge into light. It is all what divers need to make sure and solid decisions…
… And so it happens 28-30 July 2019 on the Island of Tenerife !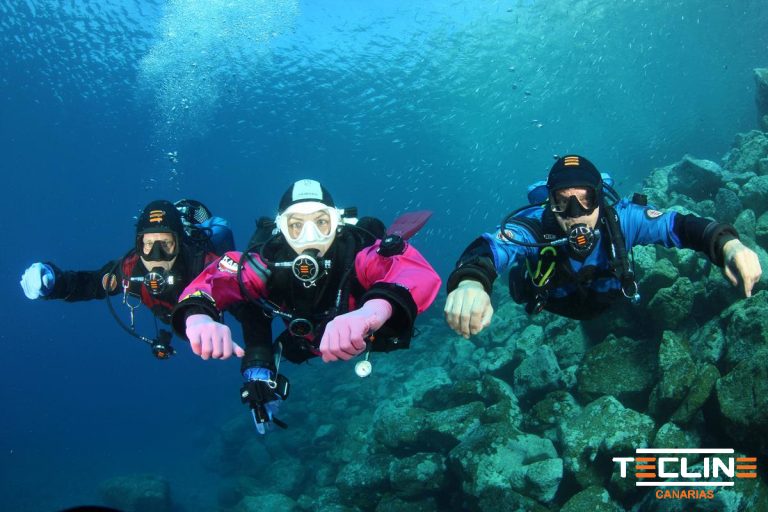 Aqua-Marina Diving Centre is the first official TecLine Demo-Center in Canary Islands. Thanks to the support of our Local Distributor – TecLine Canarias, numerous divers could visit Aqua-Marina and enjoy three demo-days. We prepared a series of free workshops and equipment test-sessions under direct supervision of our #TecLineTeam.
The agenda was full of attractions:
Equipment tests dedicated to recreational, technical, sidemount divers and instructors. Everybody could check and dive with our new wings, regulators, fins, masks, accessories and much more.
Practical workshops:
– proper adjustments of recreational equipment to achieve an optimal position and perfect buoyancy control,
– the modular system workshop (backplate, harness, bladder) – how to select the right one; adjust it to fit and how to get the most out of it in the water,
– correct usage and maintenance of scuba regulators to reduce up to 30% of gas consumption,
– the benefits of jet-fins in recreational diving.
We aimed to present innovations applied in our equipment to open public. Hence TecLine offers a full range of modular scuba gear dedicated for beginners, advanced divers as well as instructors. In result, everybody could find something interesting for his/her personal needs.
During these three days we were assisted by professional equipment specialists from TecLine Academy – Wojtek A. Filip and Krzysztof Niecko.
Our experts provided us with many practical tips and shared their wide knowledge about diving equipment. 
We are grateful to all participants for these successful demo-days. Thank you for your presence and see you soon in the future.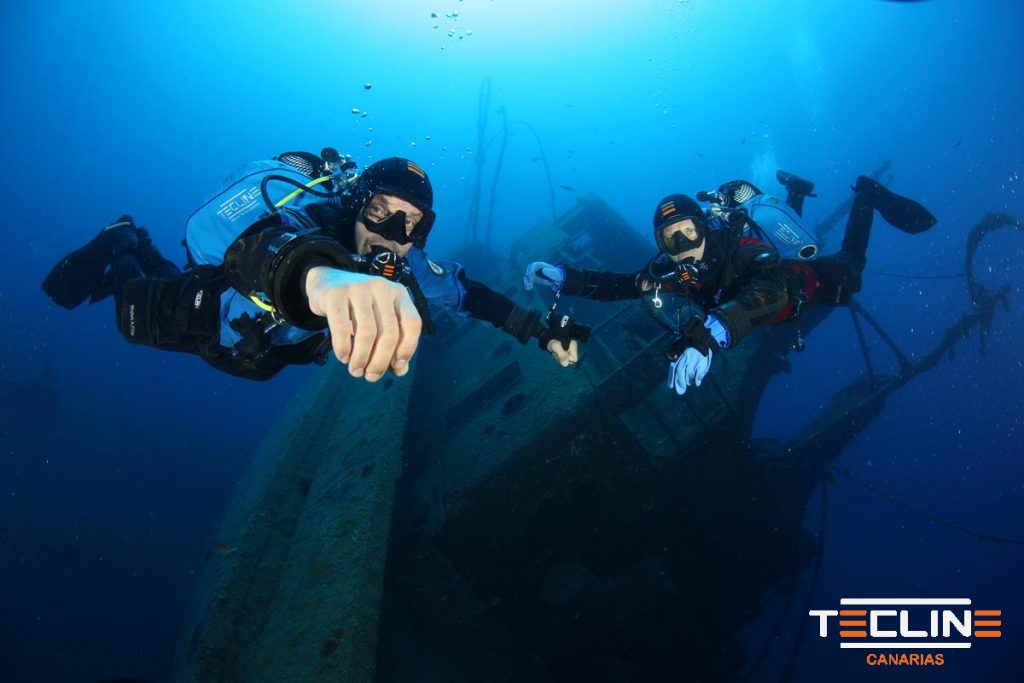 During our 'Canarias-Demo-Days', we put the main focus on TecLine Peanut Asymmetric – a wing designed specifically for recreational divers. Our guests were surprised by the benefits of this modern construction. 
Thanks to its' shape and form, Peanut helps recreational divers to control buoyancy and get the desired position. It comes very handy – especially for the beginners.
However, we also tested Peanuts in more advanced recreational dives. It turns out that this system provides improved stability for instructors their students for example on 'wreck speciality' programs 🙂